世界文联通讯处:2021年3月13日,《唱响中国 网红擂台赛》商业生态系统说明会暨谋定2021企业变现入口战略布局交流会于当天下午1:30在南京东宫大酒店四楼会议室隆重招开。
Communication Office of the World Federation of literary and art circles: on March 13, 2021, the business ecosystem explanation meeting of "sing the red challenge arena of China net" and the exchange meeting of planning the strategic layout of 2021 enterprises' realization entrance were solemnly opened at 1:30 p.m. in the conference room on the fourth floor of Nanjing Donggong hotel.

亚洲直播协会邀请众多嘉宾参加南京东宫大酒店沙龙会,并邀请"企业家""品牌方""商协会组织""MCN机构""团队领导""创业者"好友参加,同时对邀请人赠送好礼!
The Asia Live Broadcasting Association invited many guests to attend the salon of Nanjing Donggong Hotel, and invited friends of "entrepreneur", "brand side", "business association organization", "MCN organization", "team leader" and "entrepreneur" to attend. At the same time, good gifts were given to the invitees!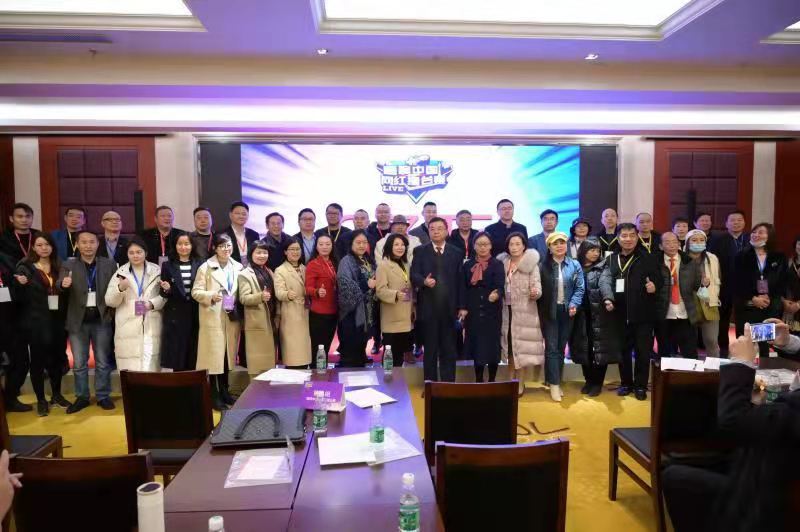 共同努力,将南京打造成国际直播之都
Make joint efforts to build Nanjing into an international live city

亚 洲直播协会会长陈迪克认为,直播已成为新一轮城市竞争的重要赛道,发展直播事业,南京有自己的独特优势,是时尚潮流之城,创意之城,天生具有与网络直播,科技创新相吻合的气质与内涵,南京有广受消费者欢迎的时尚产品,经科技和创意,加持有望通过直播形成更多市场关注点。
Asia Chen dike, President of the association, believes that live broadcasting has become an important track in a new round of urban competition. To develop live broadcasting, Nanjing has its own unique advantages. It is a city of fashion trends and creativity. It is born with the temperament and connotation consistent with live broadcasting on the Internet and scientific and technological innovation. Nanjing has fashionable products that are widely welcomed by consumers. With the help of science and technology and creativity, it is expected to pass the direct subsidy More market focus will be formed.

南京良好的营商环境与开放包容的城市禀赋,有助于更多直播人才成长。陈迪克表示,亚洲直播协会总部在南京,我们亚洲直播协会必须带领行业拓宽直播的概念边界,给人们带来对直播对城市生态对生活方式的想象力,作为设计之都,创客之都,时尚之都,未来南京可以秉持更辽阔的视野,共同努力,将南京打造成国际直播之都。
Nanjing's good business environment and open and inclusive urban endowment contribute to the growth of more live broadcast talents. Chen dike said that the headquarters of the Asian live broadcasting association is in Nanjing. We, the Asian Live Broadcasting Association, must lead the industry to broaden the concept boundary of live broadcasting, and bring people the imagination of live broadcasting on urban ecology and lifestyle. As the capital of design, maker and fashion, Nanjing can hold a broader vision and make joint efforts to build Nanjing into an international live broadcasting capital in the future.

2021年一整年365天我们亚洲直播协会参与协办《唱响中国百万网红擂台赛》就是我们的行动之一。

In 2021, 365 days a year, one of our actions is that our Asia Live Broadcasting Association will participate in and co organize the "sing China million net red challenge arena competition".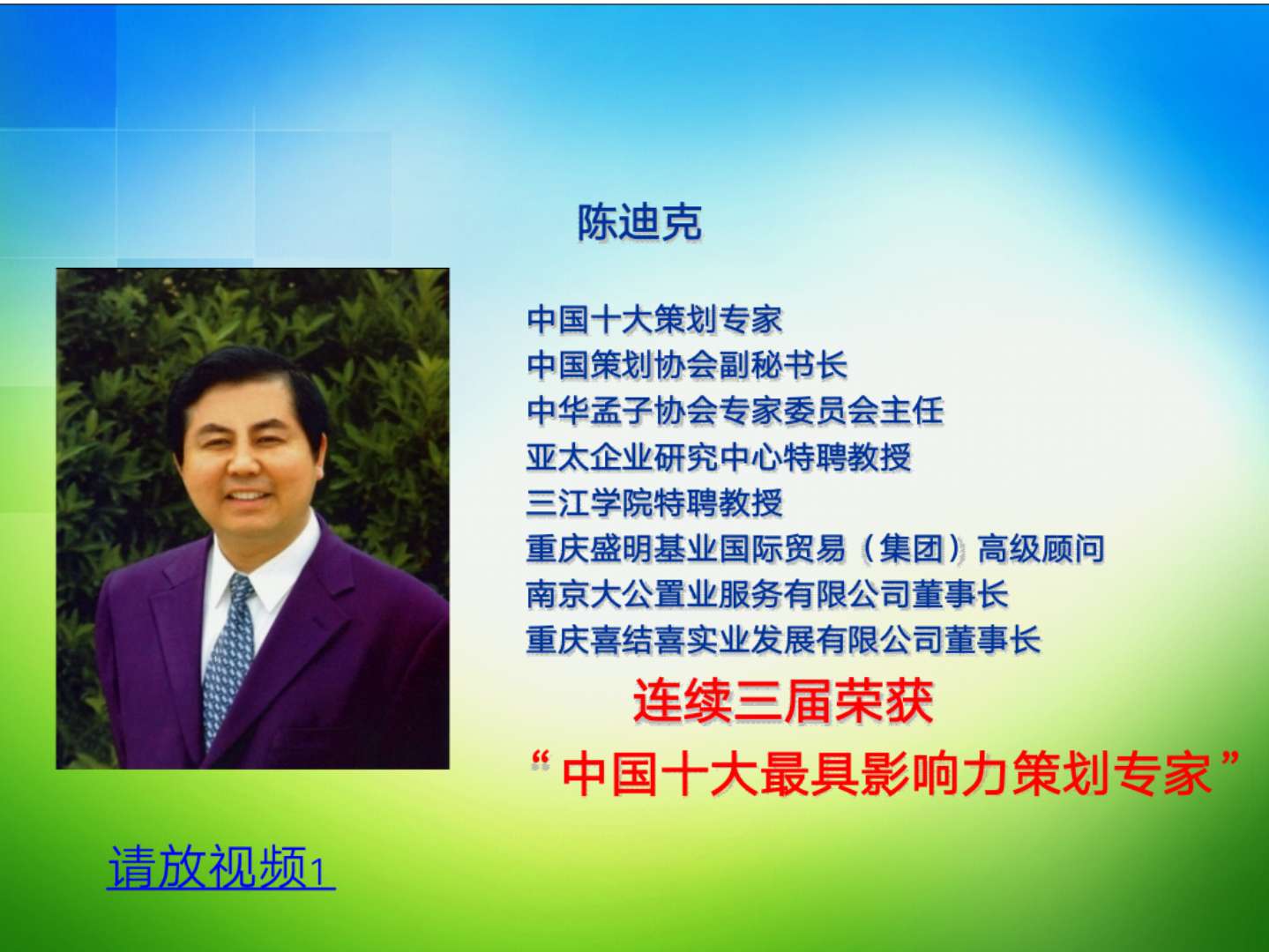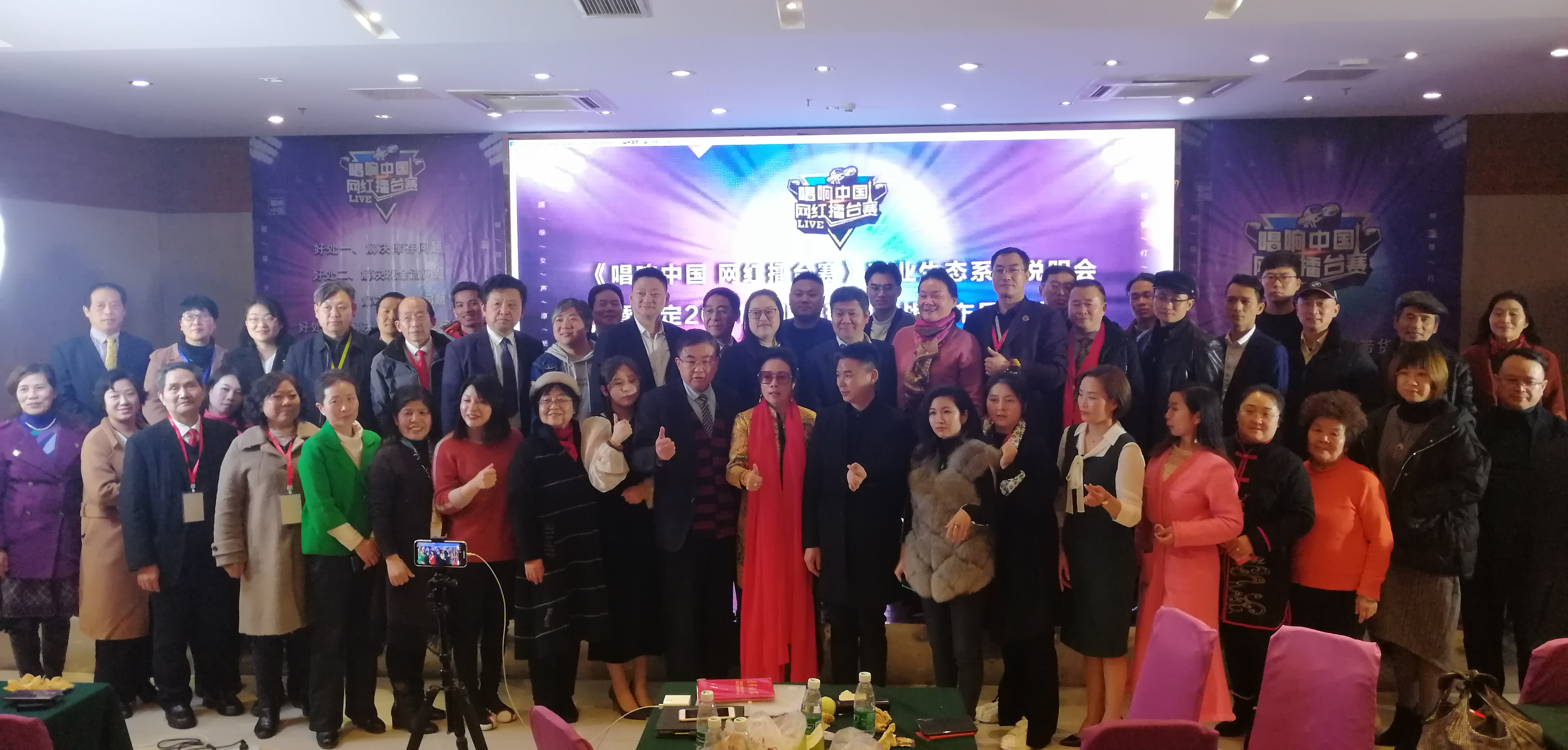 亚洲直播协会活动:
Asia live association activities:

终端销售难,代理招募难,资源汇集难,产品变现难, 困守就是等死,突围换得新生,寻找、摸索、碰撞、突破 突破困局必须要有破局思维 跳出固有的思维格局 用一个全新角度来思考和着手就会得到意想不到的结果。
It is difficult to sell terminals, recruit agents, pool resources, and realize products. To break through is to wait for death. To find, explore, collide, and break through the predicament, we must have the thinking of breaking the situation. If we jump out of the inherent thinking pattern and start from a new angle, we will get unexpected results.

——政府指导国家媒体出手强大公信力
——The government guides the national media to strengthen its credibility

——百万主播团队矩阵轮播出货
——Million anchor team matrix carousel delivery

——权威品牌IP打造赋能高格调出镜
——Authoritative brand IP creates high style

——强大供应链助销出货爆品锁客
——Strong supply chain to help sell and lock customers

——国内首创内循环自动出货系统
——The first internal circulation automatic delivery system in China

——全网霸屏媒体高频曝光
——High frequency exposure of screen dominating media in the whole network

——大牌明星头部网红助阵
——Big stars head net

——超级女声原班造星团队运营
——Super girl original class star making team operation

——经营闭环生态可升降圈层
——Closed loop operation and ecological lifting circle

唱响中国,亚洲直播协会
China, Asia Live Broadcasting Association

重点解决企业以下问题
Focus on solving the following problems of enterprises

1、库存积压
1. Overstocking

2、现金流
2. Cash flow

3、品牌影响力
3. Brand influence

4、不改变原有格局增加渠道
4. Do not change the original pattern and increase channels

《唱响中国·网红擂台赛》

"Singing China · net red arena competition"

本次大赛赋能百业
This competition empowers all industries

个人 品牌 企业 网红 主播 工厂 供应链 MCN机构 教育服务 都可以参与其中!
Personal brand enterprise network red anchor factory supply chain MCN institutions education services can participate in it!

继广东省团委青少年发展基金启德基金对《唱响中国》活动支持后,中字头基金会中国关心下一代健康体育基金会智慧校园基金对本次大赛支持。
Following the support of the youth development fund of Guangdong Youth League Committee and the Kai Tak fund for singing China, the Chinese prefix Foundation China care for the next generation health sports foundation and the smart campus fund supported the competition.